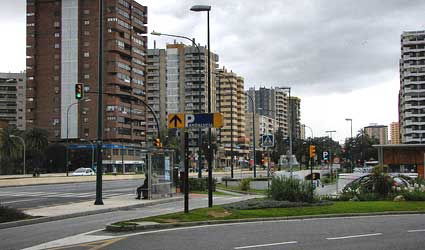 A MAN was arrested for causing an accident in which a motorcyclist died and his wife was seriously injured.
The events occurred at around 3pm at a crossroads in Malaga city when the driver of a car, aged 59, failed to stop at a 'give way' sign and crossed the path of the motorcycle, on which a man and his wife, both 44 and with two young children, were travelling. 
They were both knocked to the floor and the woman, according to witnesses, was unconscious
Her husband managed to stand up, and by-standers told him to calm down and wait for paramedics to arrive. However, he collapsed and died on the spot. His wife was taken to hospital with multiple bruises, where she was stabilized and was said to be conscious.
Local Police arrived on the scene and took statements from witnesses, before arresting the driver, a Ghanaian man who was accompanied by a compatriot.
He spent the night in jail before appearing before a judge charged with negligent manslaughter and causing injuries through negligence.