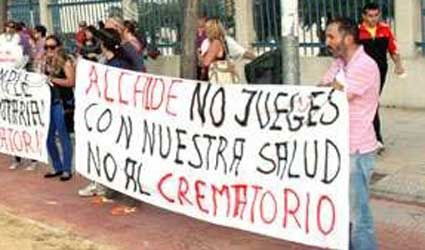 IN exceptional circumstances San Juan's much-opposed crematorium could pose a health hazard.
This was admitted in a report by the regional government's Health Department recently leaked to Informacion newspaper.
Nevertheless, weather conditions would have to be "extremely unfavourable" and the crematorium furnace would need to be functioning eight hours a day throughout the year, experts said.
In these circumstances, carbon monoxide, dioxins and furans would exceed internationally-approved levels, the report continued.
Because of the potential health hazard, the Health Department said, the company running the San Juan crematorium should implement the best possible scientific and technological measures to minimise risks.