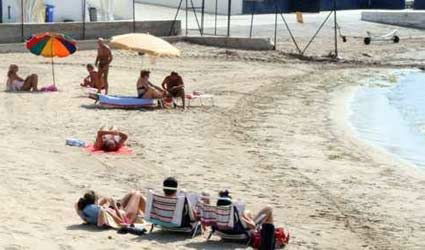 FOR three years Jesus Jose Cerveto has cleaned Alicante city's Cantera beach.
Jesus lives nearby and visits this small beach between the Yacht Club and the Marina winter and summer.
The 65-year-old keeps it in good order "from January to January," Cerveto told the local Spanish media.
"I know the council should do it but when they don't I do it myself.  I like things to be clean," he said.
"It's a good beach and I love it," Jesus continued.  The beach-cleaning machines come during the summer but not in the winter, he said, which is when he comes into his own, removing litter and seaweed.   
If there is little to clear away, he puts it a litter-bin but when there is more he takes it to the communal rubbish container.
"I swim each day, even in the winter.  It does me good and I like coming here because the beach is small, with just four or five of us.  It's very nice so I help out by making sure that it stays that way," he said.