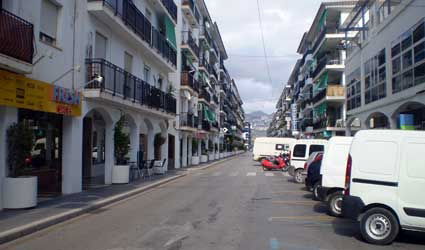 MOVES to convert Altea's principal shopping street into a pedestrian area are not unanimously popular.
Fifteen business-owners expressed their worries in a recent meeting with councillor Jaime Selles.
Most oppose plans to close the Avenida to traffic and they want the town hall to reconsider.
In the present circumstances, a change like this would discourage customers and reduce turnover, shopkeepers warned the councillor.
The project has yet to be approved, Selles assured them.  A meeting will soon be held with residents and business-owners to discuss the town hall scheme that would transform the Avenida into a car-less shopping precinct.
Definitive plans have not yet been revealed but the roadway and pavements are likely to be levelled, with a central lane for traffic.
Barring cars from the Avenida over the weekend of the traditional Michaelmas Fair might have been a success, the shopkeepers argued, "but that's not the same as barring it all year round."
Stallholders at the municipal covered market were in agreement.  "Women want their cars nearby after they've stocked up with fruit and vegetables," said one greengrocer.