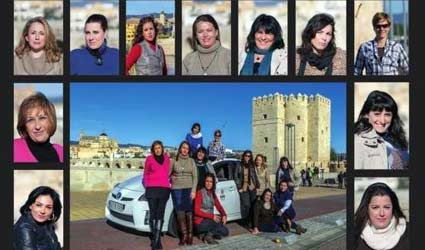 WOMEN taxi drivers in Almeria City have joined together and have published a calendar for the year 2014.
The aim is to raise funds for childhood cancer research and leukemia, as well as raising awareness that 'investing in research is investing in life.'
 A total of 11 women have posed for the calendar which will go on sale for just 50 cents,and will be available in taxis throughout the city. So far, 5,000 copies have been printed with the hope of raising €2,500 to be allocated entirely to the Research Foundation against Cancer, a non- profit nationwide charity dedicated to the promotion and development of research to eliminate the serious problem of cancer.