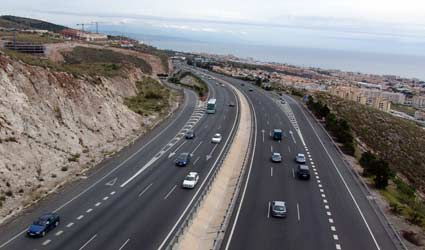 THE body of a man was found on the central reservation of the A-7 motorway in Malaga city.
He was found at kilometre 7.7 of the road opposite the Palacio de Congresos, where it branches off to the university campus access.
A passer-by called the emergency services saying that someone was asleep on the central reservation. When police and Guardia Civil arrived, they found that the man was dead and that his injuries were not apparently caused by a traffic accident.
Police have not ruled out any theories, including the possibility that he may have jumped from a nearby overpass.