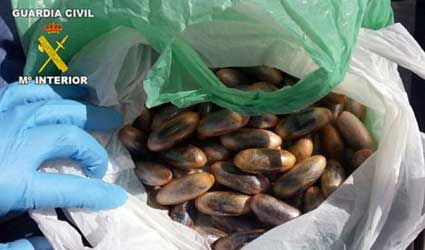 GUARDIA CIVIL are investigating the death of a Moroccan man in Algarrobo who was hiding 60 hashish pellets in his body.
The victim, aged 34, was found dead by a fellow countryman he had rented a house from.
An emergency services doctor certified the man's death.
A post mortem examination carried out the following day showed the man had died of an infection caused by some of the hashish pellets rupturing.
According to police investigation, the victim had travelled to Morocco days before his death where he had allegedly swallowed the pellets to smuggle the drugs into Spain.
Guardia Civil are currently investigating who supplied the drugs to the victim.