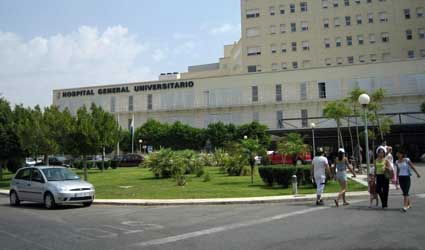 THERE are calls for Alicante General Hospital to explain the reasons why they permanently closed 30 beds.
Carmen Flores from the Personnel Board and a member of the nursing union criticised the measure "at a time when we have a huge list of patients waiting for an operation."
The closed beds are located on the seventh floor, in an area occupied by oncology patients, who have been relocated in Urology, which has lost 30 inpatient beds.  It is not the first time the General Hospital Management has decided to close beds.
In 2011, 30 units were closed within the ophthalmology department and were only open when there was a high number of hospital admissions, such as last winter when there was a flu outbreak.