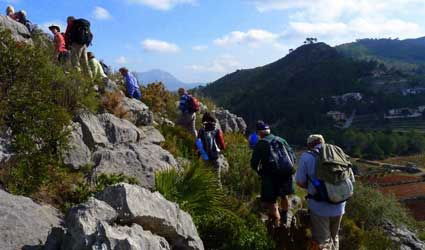 KEEN walkers are invited to join the Costa Blanca Mountain Walkers on the following walk:
On October 16: Calpe, Coco ramble. 10.30am start.  Moderately easy walk. 10km, 4hrs, 250m ascent. Dogs allowed.. Tel: Geoff 67661610. Also walk to Benigembla, Cocol summit. 10am start.  Strenuous walk with rough terrain. 16km, 6hrs, 730m ascent. Dogs allowed on lead at rear.  Tel: John 620865267
More information: http://www.cbmwalkers.org.