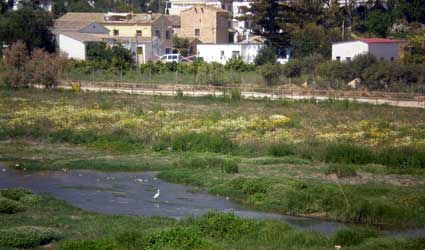 THERE was little disappointment when Andrés Ballester's Puentes de Algar development was dropped.
Many Alteanos believed the 5,775 homes planned for the banks of the River Algar would change the semi-rural outskirts of the town forever.
The Supreme Court (TS) then reversed an earlier High Court decision in May and halted the development.
But the decision came as a blow to the town hall when in July an Alicante court ordered it to pay almost €12 million to Ballester's company, Altea Futura.
The town hall recognised its obligation to repay the €7.7 million that it received from Altea Futura to cover planning fees in 2006, Finance councillor Pedro Barber said.
"The 2013 municipal budget acknowledged this debt by setting aside funds to start repayments."
However, the town hall is appealing against the Alicante ruling and intends to exhaust every option.  Barber also acknowledged that returning the €7.7 million is "at present unviable."
The town hall instead hopes to spread repayment over 18 years, with annual interest of 3 per cent.