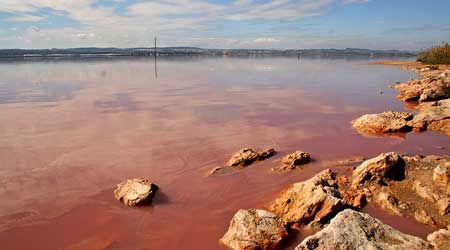 TORREVIEJA council has lost a case in the High Court to reclassify the land in the immediate vicinity of the salt lakes.
The town hall has lost its appeal to classify the land as not being covered by the Coastal Act and removing it from the public domain. This would have given the green light for potential construction of buildings and other features on the banks of the lakes.
In April 2012, the Ministry of the Environment approved the final demarcation of two lagoons, but after several years of discussion, the High Court has now ruled that the land does fall within the legislation and any form of building would not be permitted.
The boundary affects all land located around the edges of the two lakes, 1,330 acres in La Mata and 2,160 in Torrevieja, comprising of more than 45 linear miles of shoreline that affects the municipalities of Rojales, Los Montesinos and Guardamar del Segura.