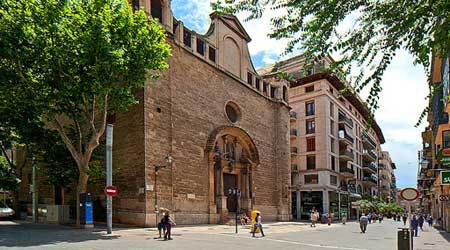 PRO-INDEPENDENCE political party MES fears the new Tourist Law passed by the regional government may affect Palma's historical centre.
The law, driven by regional government representative Carlos Delgado, will allow existing hotels to increase their size by 20 per cent.
MES fears hotels will use this permit to increase in height, transforming in the historical centre and affecting its heritage value.
MES representative Antoni Verger has demanded that the Palma council guarantee the protection of the city's historical heritage, as stated by the Palma urban planning regulation. Also adding that his political party will be keeping an eye on construction to make sure the so-called Delgado law doesn't affect Palma's historical centre.