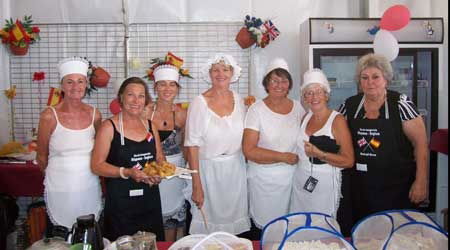 THE inaugural Anglo-Spanish integration day in Huercal-Overa has been hailed a huge success.
It started at noon with a bang, the huge marquee was packed as the Mayor officially opened the event.
There was all sorts of entertainment on offer including music and dance both Spanish and British.
Also on offer was a good variety of traditional food from both countries.
The Dames in Huercal-Overa prepared  most of the British food including  traditional English cream teas. There were stands with handicrafts, lace making, painting and many other things including face painting, competitions and raffles.
Now it is hoped it could become an annual event with each year learning from the previous ones to make it an even better day out for all the family.