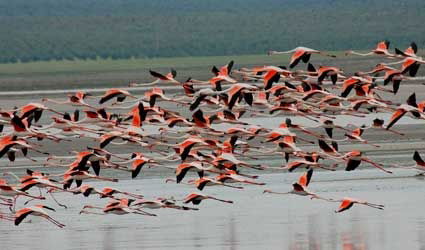 THE Fuente de Piedra Lagoon in Malaga province is the natural environment in Andalucia which has had the highest number of aquatic birds this year.
The lagoon beat the Doñana National Park in Huelva, according to a census carried out by the Junta de Andalucia's environmental department.
Fuente de Piedra had 26,709 pairs of 24 different species, followed by Doñana with 17,604.
Most of them were flamingoes, known as the symbol of the lagoon, which represented 38 per cent of the pairs, followed by herons and storks. There were 24,000 pairs of flamingoes which had 20,278 chicks which have all been given identification rings.
The high number of birds was helped by the amount of rain in the spring which raised the water levels.