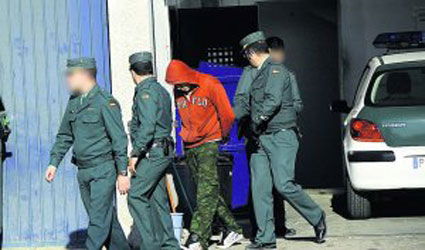 A MAN has admitted shooting dead notary Juan Jose Martinez Roman, 54, in Torrevieja in October 2009.
His admission could result in a 55 year prison sentence.
The man, who has not been named, told a judge in an Elche court that the nine members of the Hell's Angels and seven other friends and relatives facing charges were all innocent and everything had been devised and executed by himself.
During two hours of questioning he also said that he implicated leaders of the Murcian chapter of the Hell's Angels because police said his then girlfriend who "has done nothing" would remain behind bars.