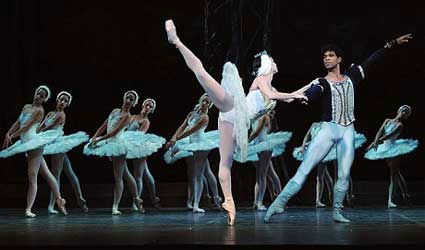 THE prestigious National Ballet of Cuba will take to the stage of the Auditorium Theatre of El Ejido on Saturday.
Members will present the Tchaikovsky classic Swan Lake, one of the most beautiful classical pieces of the famous Russian composer.
The performance, which starts at 9.30 p.m, is considered one of the major performances contained within the Cultural Autumn programme of 2013.
Members of the National Ballet of Cuba are known for their  intense activity not only in their home country but also in the best venues in Europe, Asia and America. They have won  awards such as the Grand Prix de la Ville Paris.