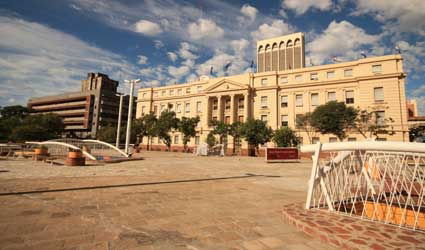 A MALLORCA businessman under house arrest in Paraguay is allegedly delaying his extradition to Spain where he is wanted for frauds worth nearly €1million.
His Mallorca business partners reported him for stealing €200,000 which they had paid in 2010 to do business in Asuncion.
This led to his arrest last August in the Paraguayan capital, Asuncion, and he was remanded in prison, but since February has been under house arrest claiming that he has health problems.
He was due to be tried in Paraguay in July and is facing between five and eight years in prison.
A Palma court is handling the case presented by another Mallorca businessman who accuses him of stealing €740,000 which he gave him to start up a business in 2005. The court has issued an international arrest warrant. However, he cannot be extradited until he serves the sentence he may be given in Paragua, and no one knows when the trial will start.
The victims of the fraud that Salvador Llinas Bauza, 65, allegedly committed in Spain, claim that he wants the time he is spending in Paraguay to be commuted if he is sentenced here. 
They also say he has bribed politicians and members of the Paraguayan justice system.