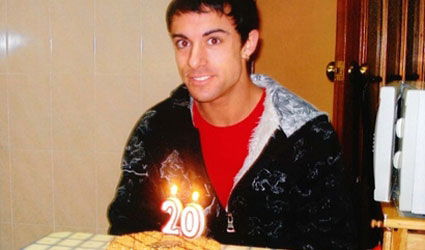 FERNANDO MUÑOZ, imprisoned for robbery, insists he is a victim of mistaken identity. 
The young Alicantino, serving a 10-year sentence in Villena, is suing three women witnesses.  They failed to pick him out in an identity parade after the robbery but unhesitatingly identified him in court.
During the trial, the Prosecution Department presented Fernando's mobile, found at the scene of the robbery, as conclusive evidence although he had reported it lost two days earlier.
Three other prisoners told the director and assistant director at the Villena prison that Fernando was not involved in the robberies, but the Supreme Court rejected their evidence as unreliable during an appeal last year.
Backed by a 100,000-signature petition, the lawsuit is a final attempt at clearing her son's name, his mother said.  "We have tried every other door in Alicante," she added.