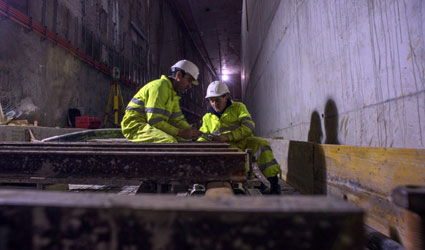 THE Junta de Andalucia has reserved €90 million of its 2014 budget for the Malaga Metro.
More than €600 million has already been invested in the project.
The amount set aside for 2014 will cover running the metro to the Carretera de Cadiz and Teatinos areas from the main train station for its first year. It will also include the cost of putting the plan to extend the metro route to the Alameda Principal out for public tender and assigning it.
The Junta de Andalucia has promised that the first two routes of the Metro will be running by the end of the year and that work will continue in the Callejones del Perchel area, where the underground tunnel is being excavated.