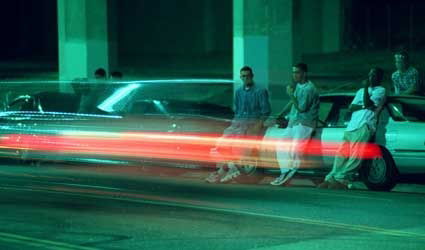 TWO men were arrested for holding an illegal race in the streets of Palma.
The events took place in the Son Armadans district at around 4am.
Despite being ordered to stop by two National Police in an unmarked vehicle, they led them on a dangerous chase, ignoring street signs and driving in the wrong direction.
The police first saw the Citröen C4 and Volkswagen Polo heading towards them at high speed and had to brake to avoid a collision.
The officers turned around and gave chase with their lights and sirens on. One driver was caught after losing control of the vehicle on a roundabout, and the other was stopped at another roundabout by a second police vehicle which had joined the chase.
They were handed over to the Local Police who did a breath test which showed one of the drivers was three times over the legal alcohol limit. The two friends were arrested for dangerous driving.