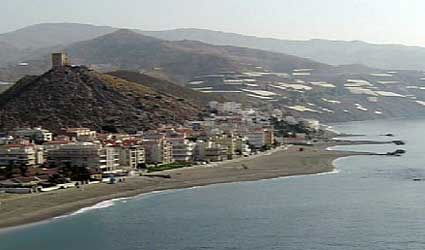 A MAN of Moroccan origin has been arrested in Motril accused of being the captain of a dinghy intercepted with 13 illegal immigrants on board.
The arrest took place following an investigation carried out after the vessel was intercepted three miles off Melicena beach in Sorvilan, next to Motril.
The man, aged 48, had plans to return to Morocco in the dinghy after leaving the migrants ashore, Guardia Civil sources said.
The vessel was spotted by cameras of the External Control and Surveillance System (SIVE) and intercepted by a Rio Aragon Maritime Service patrol boat.
The illegal immigrants, one of them the son of the arrested, were taken to Motril Port where some were treated for minor hypothermia by a Red Cross medical unit.