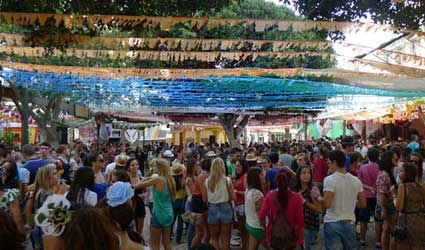 FESTIVITITES coming up in the Axarquia include the 'feria' in Nerja, the mule fair in Arenas and the monfi festival in Cutar.
The Nerja 'feria' started on Wednesday and will last until Sunday. Events include concerts, dance exhibitions and a float parade on Saturday.
Sunday is children's day and most of the rides on the fairground will cost just €1.50.
The mule fair is taking place in Arenas on Saturday, and will include mule exhibitions, horse races, music and dance shows as well as a paellas and muscatel wine tastings.
Cutar celebrates its Arabic past on October 12 and 13 remembering the monfies, Moorish who lived in the mountains as a result of the repression suffered after the Conquest of Granada in 1492.
The streets of the village will turn into a Moorish souk while residents dress up in traditional Moorish clothes.