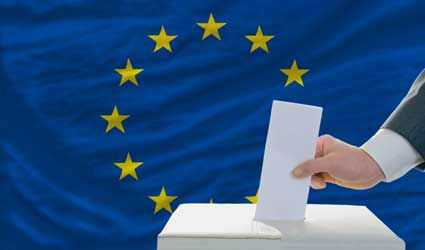 A diputacion campaign is informing European residents how to vote in the European elections.
Entitled "Municipal Register and the 2014 European Elections," the Diputacion – the Spanish equivalent of a county council – is giving 12 explanatory talks in 11 Costa Blanca municipalities.
Denia will host a talk in German as well as English.
European residents will learn how to register on the "Padron," and how to use their vote in the upcoming European elections on May 25 2014.  Any doubts about legal procedures will also be clarified.
The sessions will be held between October 15 and November 28.  Lasting an hour, the talks will be given by a person specialised in the subject with a translator to deal with any questions that might arise.
The Foreign Citizens department has published two leaflets, "Municipal Register (Padron Municipal" and "Elections to the European Parliament" in Spanish, English, German, French and Dutch.
They will be distributed at the talks and are available online at www.ciudadanosextranjeros.es (Publications section)