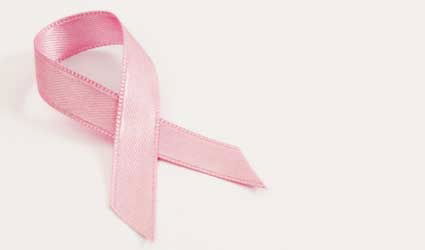 COLOURS these days have become important bed partners for charities – primarily for recognition and remembrance – although some argue it is a marketing gimmick dreamed up by advertising agencies to justify their fees.
Either way, they are so integral to the raison d'être of the charity and since colours are in short supply, many clamour over the same shade. Pink, however, remains the main preserve of breast cancer and October is its dedicated month.
According to the latest statistics in the UK, some 12,000 women die each year from the disease, during which time 50,000 more will be diagnosed. Meanwhile, a study in the US shows that most deaths occur in younger women, 71 per cent of whom had not been screened. Half were women under the age of 50. Typically, cancer in younger women tends to be more aggressive.
The clear message is that screening should start at a younger age and that early diagnosis and treatment really is the key in palliative terms. But there is also plenty of good news and I wanted to focus on this, given the abundance of news of the other variety.
On the plus side, Spain ranks 19 in the incidence league, lagging the UK by 11 places, so assuming  more Spanish dietary and lifestyle habits could prove beneficial. Lifestyle can also make a big difference; instead of staying at home fretting over the risks, go for a walk or join a sport with some friends.
For pre-menopausal women, breast feeding has been shown to reduce occurrence with best results if you can hold out for six months. Alcohol is a negative factor, sadly, but then so is stress and if a glass of red wine balances out your anxiety, I say go ahead. Maybe stop short of drinking the full bottle, though.
Sugar feeds cancers and are referred to as the 'white poison' because, like cocaine, it can be  as addictive and deadly, raising blood pressure, throwing hormones off balance and harming the liver, according to US scientists who attribute 35 million annual deaths worldwide to the substance.
And while you may want to ditch the sugar, feel free to drink coffee – albeit black or with non-dairy milk – as this has been linked to a reduction in cancer. While you are at it, why not pop an evening pill of melatonin, an over-the-counter natural sleep aid, which was approved for sale in Spain last year and has been known to shrink tumours.
Equally, spice up your food with plenty of turmeric – ideally a combination of broccoli and tomatoes. Building up an effective immune system through plenty of greens and pulses could improve your health across the board: It really seems that you are what you eat.
And while cancer-related deaths remain too high, the number is falling in the Western world: breast cancer is now one of the more survivable forms of cancer. It is also important to remember that most lumps really are benign, although you should clearly consult a specialist to rule out any risk. Cancerous lumps tend to be hard, solid masses, much like the pips of a lemon, rather than soft and moveable.
For high risk women over 30, taking the cancer drug Tamoxifen may also be introduced as a preventative measure. Typically, this drug is prescribed post-treatment for five years to pre-menopausal women, but UK health authorities are considering widening the reach. 
So, while October remains pink, the future is looking just a little more rosy.