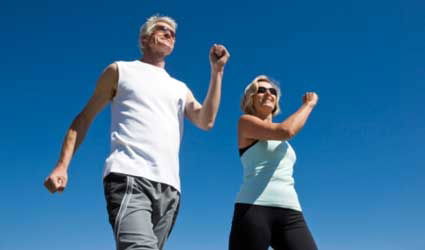 A NEW study suggests exercise outside work could help prevent high blood pressure, but being physically active in work doesn't seem to provide the same benefit.
New findings from the American Heart Association (AHA) suggest the more physical activity people get, the more they are protected from developing high blood pressure. Researchers analysed the findings of a total of 13 studies that examined the effects of physical activity on blood pressure of nearly 137,000 people in the United States, Europe and East Asia who initially had healthy blood pressure readings.
In the study's follow-up periods ranging from two to 45 years, more than 15,600 of the participants were found to have developed high blood pressure.
The study found that, compared to people who exercised for a period of less than one hour a week during their time-off,  the risk of developing high blood pressure was 11 per cent lower for those who exercised one to three hours per week.
It was 19 per cent lower for those who did more than four hours of recreational exercise a week, according to the study published in the Hypertension journal.
The findings of the studies suggest that the more exercise completed outside the workplace, the lower the risk of subjects developing high blood pressure.