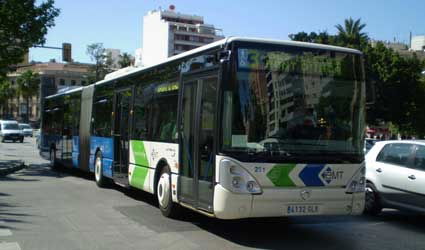 Palma Municipal Transport Company will allow pets on the number 30 bus – as long as they have ID.
This is a pilot project on the route which connects Plaza de España to Cala Estancia Beach via the Sant Joan de Deu Hospital.
The company chose this route because it goes to the Carnatge Beach which allows dogs, but intends to extend the service to other routes unless there are problems or complaints.
The request came from animal association Baldea, and full details were revealed on World Animal Day. Owners must carry their pets' documents to prove its vaccinations and treatment are up to date, and proof that it is registered with the city hall. The animal must be micro-chipped and wearing a muzzle and lead. Potentially dangerous breeds will not be allowed.
So far, it hasn't been met with much enthusiasm by other users of the buses, and even those who want to use the service to take their dogs to the park or beach are not happy that they will have to pay €0.30 for their pet.