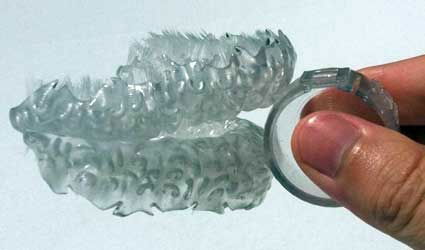 A TAILOR-MADE toothbrush has been designed which claims to brush your teeth in just six seconds.
The Blizzident brush resembles a mouth guard and has 400 soft bristles and slits for dental floss designed to fit an individual's teeth. It is made by dentists making an impression of the person's teeth which is then sent to a dental laboratory where experts scan it and create a digital 3D model.
To clean their teeth users then bite and release the device quickly 10 to 15 times.