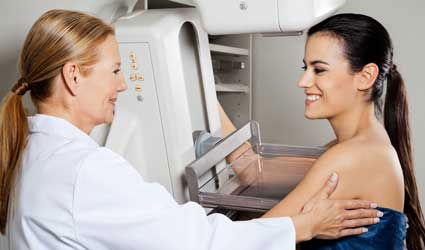 It is likely that someone you know has been affected by breast cancer. According to
current estimates, one in eight women in the UK will be diagnosed with breast cancer.
However, more positively, survival rates have improved dramatically with eight out
of ten women surviving this disease.
This is an important reminder that there is a life after breast cancer! Many women
have survived and many more will do so with early screenings and better treatment
options after diagnosis.
Although improvements in treatment techniques have reduced the amount of
mastectomies, there is still, unfortunately, a high percentage of patients who need this
operation.
There are two main types of mastectomy procedures, the simple and the radical:
The simple consists of breast tissue being removed (more than what is normally
removed during a lumpectomy) and possibly lymph nodes. Surgeons can often
reconstruct the breast at the same time.
Radical – This is a much rare and more complicated operation which removes skin
tissue, breast tissue and lymph nodes, as well as, some of the muscles underneath.
Reconstruction normally requires a second operation as it can be a lengthy procedure.
Rehabilitation is the one thing often overlooked after any type of breast procedures. I
have to stress the importance of finding a specialised physiotherapist after a
mastectomy so that they can explain and show you how to perform your usual daily
activities as easily, naturally and pain free as possible.
Simple tasks including lifting, carrying and getting dressed can be compromised and
it is here that you need to learn how to manage these movements so you can get back
to being independent.
It is very easy to change your posture to compensate for the discomfort you feel after
an operation. This often means hunching over and curving round to "protect" the
breast. Unfortunately, this can lead to unnecessary problems in the back, neck,
shoulders and arms.
If you are not under the care of a physiotherapist, Breast Cancer UK has produced a
leaflet detailing rehabilitation exercises for post-mastectomy patients which you can
find on their website. It is so important to understand how to do gentle, effective neck
and arm exercises to regain full movement.
Do not forget that a mastectomy is a very emotionally charged procedure and because
of this, a little professional help and support early on could make such a difference.
After any breast surgery, be it a lumpectomy or a full or partial mastectomy, all
patients run a risk of lymphoedema in the arm of the affected side. This is when the
affected lymph glands cannot remove all the waste fluids from the arm causing it to
swell. This swelling can affect skin tone and circulation.
If you think you may be suffering from this condition, please seek specialised help.
Always check the therapist's qualifications to ensure that they are clinically trained
and appropriate for you.
If you have any questions please call The Bodyworks Clinic on 952 883 151 or visit
www.TheBodyworksClinic.com