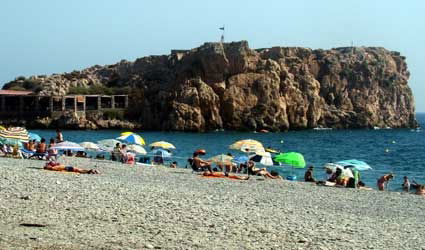 MOTRIL council is looking for new business opportunities in Morocco taking advantage of the town's sea link with the northern African country.
A mobile information and promotion unit will be stopping at the Hermanas Mercedarias square from today (Thursday) until Sunday to help local businesses to take their trade abroad.
This initiative is especially aimed at agriculture, retail, catering and tourism businesses.
Participant businesses will have the chance to attend a workshop focusing on hiring, logistics and transport, methods of payment and customs management in relation to the Moroccan market.
In addition, the town of Motril will be promoted through the rest of the Granada province as well as the Moroccan cities of Tetouan and Larache.
"This project pursues an improvement of the competitiveness of businesses of both Motril and Morocco as well as the establishment of commercial relationships between them," said Motril Mayor Luisa Garcia Chamorro.
This activity is part of the Innomercamed project driven by the Granada provincial government and the Granada Business Owners Confederation.
The Innomercamed project has been financed jointly by European and Spanish funds.