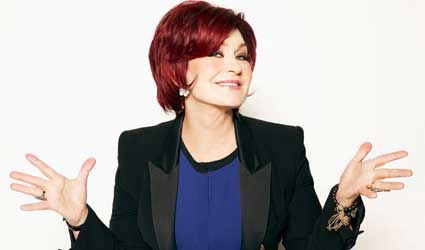 This week, for the first time in years, I found myself watching the awful, intelligence insulting TV abomination 'X Fracture'.
I tuned out to this pile of utter garbage some years ago, when, not only did I find it less than vaguely entertaining, but felt it was actually edging dangerously close to child abuse.
Relenting to the pleas of my own dynamic duo however, and believing one has to at least review a situation before re- condemning it, I succumbed to another once over. Well, in my opinion, it is now even worse.
It appears to me that the 'judges' of this cruel media rubbish have been exposed to mediocrity and untalented individuals for so long, their standards have sunk to a point of such pathetic banality, they couldn't judge a small town pie bake. 'That was truly amazin', 'You really made that song your own'; they crow to a young pimply wannabe, who has just managed to flatten and completely destroy a much loved and revered pop classic
'Well done, you're a star' gushes Laurie Walsh, eyes flashing at a young pretty male singer who would go skint croaking for pennies on a suburban street corner. As for the Osbourne woman; frankly she has to be one of the least qualified people ever to be elected a judge.
All this woman has ever done in the realms of show business is tried to enter the Guinness book of records for the most widely acclaimed adaption of plastic implants and married a junkie pop singer!
What on earth qualifies her to be on this bone-jarring jury of court jesters? The show's format itself has also actually managed to raise its level s of cruelty even further. These sad, often painfully young competitors are now placed in a situation of winning their round, but not actually being secure in their achievement.
During the early heats, six of them are told how wonderful they are and elected to take their place on the half dozen seats provided. Once these are filled, the judges then turn to the remaining entrants.
Should they decide (and they always do) that a later performance also merits a seat; they then consider which of the already selected entrants will be ousted to make room for their new proffered choice.
This gives the cameras yet another excuse to probe the tortured faces of these young people, while they await the agonising drawn out decision to snatch away what has been awarded them only a short time before. It's all a pathetic and dangerous disgrace.
How one of these young hopefuls has not committed suicide to date I really cannot understand. Would Cowell and his greedy band of callous cronies really care that much? Mmm.. I leave you to decide!
Keep the faith.
Love Leapy. [email protected]