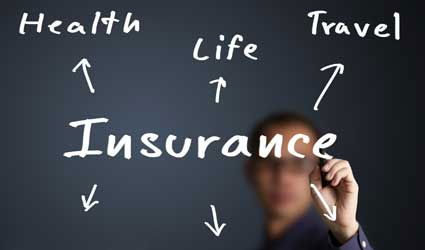 EU Insurance has just celebrated its 8th year anniversary in Spain and would like to point out some very valuable notes about how insurance differs from Spain and the UK. 
Health Insurance in Spain
Spain changed its rules last September and thousands of people do not now fall into the category for 'free' healthcare anymore.
It is always wise to take out Travel Insurance if you don't live here and more importantly to take out private health insurance if you do.
EU Insurance offer excellent competitive insurance up to the age of 69 for private health cover and no age limit for travel as long as a trip is no more than 31 days
Differences from the UK – Most private hospitals have multi lingual staff and interpreters. The majority of plans members must use a specific network of hospitals and clinics, although plans offering freedom of choice are offered. 
Home Insurance in Spain
Protection against fire, flood, and theft including all risk jewellery outside the home can be covered at competitive costs including documents and claims in English.  EU Insurance is also able to offer subsidence and landslip cover from certain underwriters.
Differences from the UK –Most Spanish Insurances do not normally include subsidence or landslip within their policies mainly due to the types of build and workmanship.  Some limited cover is provided under the Consorcio, the Government based scheme which is paid for out of the insurance premium. 
Car Insurance in Spain
Fully comprehensive, third party, fire and theft and third party basic cover are available.  The cover includes European Roadside Recovery, some include protected no claims and a courtesy car.  Prices extremely competitive compared to the UK.
Difference from the UK-In Spain it is the car that is insured and therefore normally unless specified allows others to drive your car with your permission.In Spain we can also cover UK and Spanish registered cars. 
EU Insurance prides itself on giving the best advice combined with competitive quotes and an excellent service to clients. It also offers commercial, pet and travel insurance.
If you have a renewal due or need advice, call or send an email or visit the website for a friendly and helpful service in English, or visit their office in Elviria.
Tels:  0034 952830843/676098464