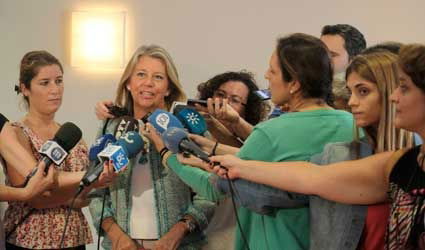 THE court handling the Malaya corruption case has given the 52 people sentenced 30 days to appeal before the Supreme Court.
Normally, they would have five days, but due to the complexity of the case, they were told when the sentences were read out to them that this period would be extended.
The mastermind of the corruption network, former Urban Planning Advisor to MarbellaCity Hall, Juan Antonio Roca, was sentenced to 11 years in prison and a €240 million fine for passive coercion, money laundering, fraud and corruption.
The former mayor of Marbella, Julian Muñoz, got two years for fraud and corruption, while former mayor Marisol Yagüe got six years for passive coercion, embezzlement, fraud and other crimes. She was also sentenced to pay a €2 million fine.
Former deputy mayor Isabel Garcia got four years in prison for coercion, and former municipal secretary Leopoldo Barrantes got 18 months in prison for the same crime.
Several businessmen have also been sentenced, while Tomas Olivo, Manuel Lores, Francisco Arteche and the owner of the Holiday World complex in Benalmadena, Cristobal Peñarroya, were acquitted.
Former councillor Javier Lendinez, who had been on the run since 2008 and was charged in the Malaya case, has been remanded in prison. He was arrested at Madrid-BarajasAirport when returning from Thailand, where he had been spotted by tourists. Two more of the accused are still on the run from justice.
Meanwhile, MarbellaCity Hall has still not received the compensation which it was agreed a year ago which Roca would provide for the Saqueo I case. This included €600,000 and eight properties with a value of €30 million. The compensation agreement had been agreed by the court handling the Malaya case.
The Mayor, Angeles Muñoz, has said that her party, the conservative Partido Popular, is the only part which has defended "all along" that the assets seized and fines which the accused in the Malaya case are sentenced to pay must return to the municipal coffers. The money, she said, will be used to pay debts owed to the Social Security and Tax Office.