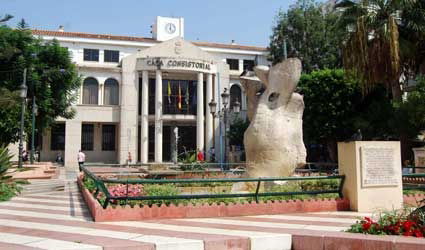 RINCON DE LA VICTORIA Local Police prevented a woman from jumping from the top floor of the town hall.
The woman, aged 50, had come to the town hall to know why she wasn't included in a regional government plan offering jobs to people at risk of social exclusion.
According to the Social Services councillor Dolores Aguilar, the woman didn't match the criteria set by the regional government.
It was when she was about to leave the town hall that the woman decided to go to the top floor and attempted to jump.
Once the jump was prevented, the woman was taken to the Rincon de la Victoria health centre and then to the Malaga Regional Hospital for a medical check-up.