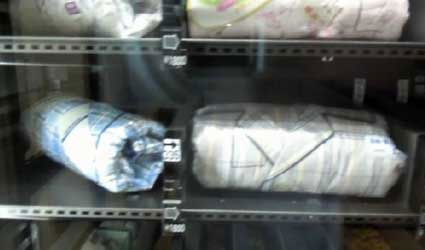 Guests who forget their pyjamas have a solution at some Barcelo hotels.
They can buy them from a vending machine. 
The chain, which owns 140 hotels in 17 countries, is the fourth most-important in Spain and the 30th in the world. 
It offers clients options that include not only vending machines but the choice of aroma that greets them in their room or the opportunity to buy the mattress they slept on.
At the Barcelo Formentos they can pay to enjoy the vicarious pleasure of sleeping where illustrious guests slept before them. At the Barcelo Malaga they can even bypass the stairs and reach the bar via a six-metre slide.  
Personal assistants, personal shoppers and personal beauticians are regular features while at the Montecastillo welcome packs and dog-walkers await pets.
All of this was taken into account by MLT Vacations when the US tour operator chose this year's Quality Assurance Awards, with three Barcelo hotels in Mexico amongst the prize-winners.
So, too, was the Barcelo Raval in Barcelona whose location and ultra-modern design make it one of only two Spanish hotels to receive an MLT award.