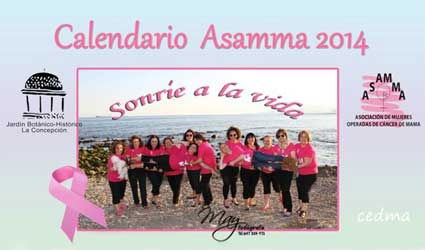 MALAGA Provincial Government has launched a calendar to raise funds for women who have undergone breast cancer operations.
The aim is to allow the Malaga Association for Women Operated for Breast Cancer (Asamma) to continue offering the services they provide, mainly counseling for the women and their relatives. Almost 2,000 copies have been printed with images of 20 of the members of the association. The calendar costs €4 and can be bought from the website www.tuescaparatesolidario.com.
Meanwhile, on Sunday at the Muelle Uno Commercial Area of Malaga Port between 11am and 4pm, more than 10 of the city's professional hairdressers will cut hair for €2. The aim is to collect hair to make wigs for cancer patients who have lost their hair through chemotherapy, as well as raise funds to build a social diner for the Malaga Angels of the Night to feed the poor.