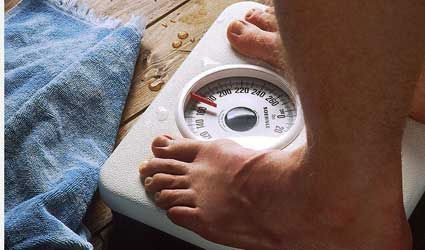 IN the Municipal Sports Department of Berja they are clear that sport is very beneficial to health.
However many people cannot afford to pay monthly gym fees.
People in Berja who have the necessary willpower when considering shedding those extra pounds are in luck, because their effort is to be rewarded.
Berja Town Hall has launched the initiative 'Fighting obesity' as part of the general programme 'Healthy Habits'. It is an activity aimed at all those who have problems with obesity, particularly for those people who, after measuring their body mass index (BMI), find they fall into the obese category.
The programme establishes an agreement between the person concerned and the sports department which will offer free sport for up to three months with the individual agreeing to attend a minimum of three times a week, going on a diet and losing weight each month.
If all these factors are met, the user is given free renewal each month, up to a maximum of three months.
This phase of the Healthy Habits programme is intended for adults, because children have another similar programme.
According to recent studies, obesity is a problem that affects 14.5 per cent of the Spanish population between 25 and 60 years, and 53.5  per cent of citizens are overweight with more children becoming obese.
For this reason Berja Town Hall launched the programme in collaboration with schools, through which pupils are measured and weighed at school.
Obesity cases are detected and even children who are underweight .  In this way, children with obesity problems throughout the year can play sports free and  families are advised about what type of diet to have. And it works, because Berja children according to a study, are below the national average in the areas of obesity.