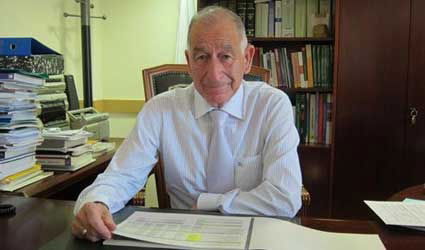 ANTAS TOWN HALL will undertake the reconstruction of the municipality's N340 bridge thanks to the Provincial Plans of Almeria.
The Provincial President, Gabriel Amat, has presented to Mayor of Antas Isabel Belmonte the project 'Developments in Antas' which includes the repair of the bridge crossing the Rambla del Cajete. The bridge was partially destroyed by the tremendous floods of  September 2012.
Mr Amat highlighted the importance of the project for the town, after four of the 15 spans of the  stone bridge were destroyed. He also detailed that the new bridge will have two spans with bigger dimensions to avoid future problems.