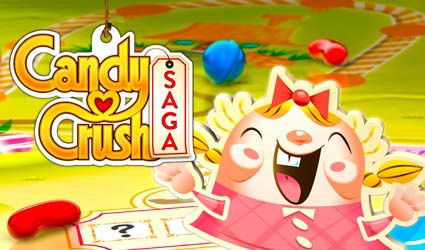 STOCKHOLM (Reuters) – With 100 million people logging on every day for a fix of its games like Candy Crush Saga, global gamemaker King is showing rivals not just how to hook players, but how to get them to pay.
King is the latest among European tech firms like Rovio, creator of mega-hit Angry Birds, and Mojang, behind Minecraft, to make it big on the global gaming scene. But its stunning profitability in an industry littered with firms who failed to make money from popular games has made it a totem for others seeking to emulate its success.
King's focus on the multi-billion dollar mobile games market – creating short, addictive puzzles for the fastest-growing part of the gaming industry – has helped it reap profits rare in its field. Though the company does not publish numbers, industry experts have estimated its revenues at $1 million-$3 million a day. Media reports now talk about an IPO valuation of $5 billion (3.11 billion pounds) after a source recently said the company had filed to go public in the United States.
King was set up in Sweden a decade ago by friends working at the same tech startup and got 34 million euros funding from Apax Partners and Index Ventures in 2005. It has been profitable since, a fact that analysts put down to its ability to persuade players to pay several times over to continue the same game. Its "freemium model", in which games are free but players can pay for add-ons or extra lives, has been particularly effective because of the success of Candy Crush, described by some analysts as a global phenomenon.
"Candy Crush is one of the biggest mass market consumer games in years," said Adam Krejcik at Eilers Research in California. "They have been profitable for a while. This game has certainly brought them into a new category."
The puzzle game, in which players line up gleaming 3-D sweets to knock out jelly, chocolate and liquorice, is available online, on smartphone and Facebook. It has held the No. 1 spot for apps on Facebook for nine months and is Apple's top-grossing U.S. app, more popular than Spotify and TripAdvisor. King also says it is considering new platforms for the game such as smart TV.
Globally, mobile game revenues generated through Apple iOS & Google Playstore are expected to exceed $10 billion this year, according to Krejcik. Roughly half of those are revenues generated by seven publishers including King, DeNa, GungHo Online and Electronic Arts.