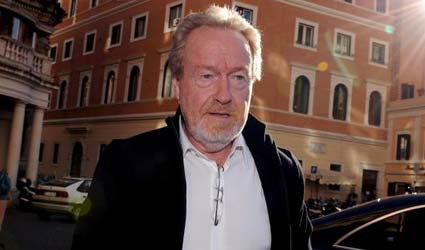 THE countdown has started to the arrival of Exodus in Almeria.
Director Sir Ridley Scott will begin filming the blockbuster in Almeria on October 21. The date has been chosen to follow on from several days of filming in London.
Shooting will start in Tabernas and will continue for about three months in different locations in the province of Almeria, although most of the filming will focus on sets that are completed in the Sierra Alhamilla.
The extras chosen can not hide their joy at having the opportunity to participate in a film that will make make history as well as give a financial boost to the province. The movie is also notable for the actors chosen by Sir Ridley. These include superstars Christian Bale and Sigourney Weaver. Also in the cast is young Spanish actress Maria Valverde who is to play the role of  the wife of Moses played by Bale.
Hotel rooms in Almeria City are filling up fast with a recent arrival the twice Oscar nominated artistic director Arthur Max. The New Yorker is a key member of the team and has worked on many films previously with Sir Ridley including Black Hawk Down and Gladiator.