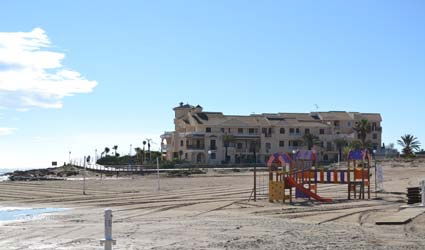 SURFERS in Cala Cerrada rescued the lives of two swimmers who got in to difficulty in the sea at La Zenia beach.
The pair, aged 50 and 60, were struggling to get out of the water when bathers on the beach spotted them in trouble, raised the alarm and called the local police as there were no lifeguards patrolling. Upon arrival the police called upon the surfers to help.
There are now renewed calls for the lifeguard service on the Orihuela Costa to be extended until late October or November to prevent further accidents and potential fatalities.
It comes just months after The Euro Weekly News reported on a petition being collected and handed in to Orihuela City Hall calling on surfing to be allowed at La Zenia beach.
Authorities refuse to authorise and permit the activity, issuing fines of up to €3,000 saying it is not compatible with the thousands of bathers using the beach during the summer.