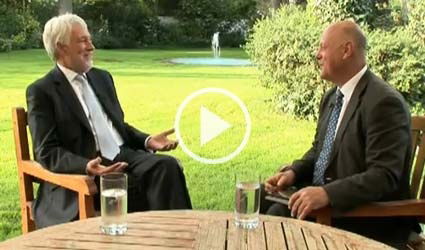 TAKING a few simple steps can help British expatriates to prepare for the difficulties of living in Spain or avoid them altogether, said Ambassador Giles Paxman.
Checking passport expiry dates, telling visitors from the UK what to get before they travel, and visiting the local town hall to find out about local services are all simple measures that will help Britons in Spain to avoid running into time-consuming problems later, he said.
"If you're living here you can prepare for the sort of difficulties you might face so that if those difficulties do occur, they remain simply difficulties and don't become dramas," he said in an interview with expatriate television station Viva TV, which can also be seen on YouTube.
"First of all check the validity of your passport. If you don't and you've suddenly got to travel overseas, it's going to be very disruptive and very expensive to get an emergency passport.
"Tell people coming to visit to get their European Health Insurance Card, and tell them to get comprehensive travel insurance.
Mr Paxman adds that it is important that expatriates should try to integrate into their local communities and visit the local town hall for information on services.
More information: www.gov.uk
Credit: Vivatv Spain (YouTube)