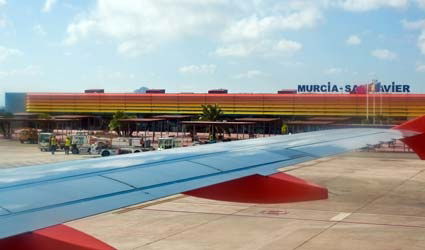 SAN JAVIER'S airport is set to close as operations move to Corvera.
The Regional Government of Murcia is expected to sign an agreement with AENA in the coming days to close San Javier in order 'to pay' for Murcia International Airport.
Regional president Ramon Luis Valcarcel said if all goes to plan, closure could be expected in the first half of 2014 saying the process would be "gradual and simultaneous" as San Javier returns to military use.
He added that workers would also have "full guarantees" of employment at the new Corvera airport.