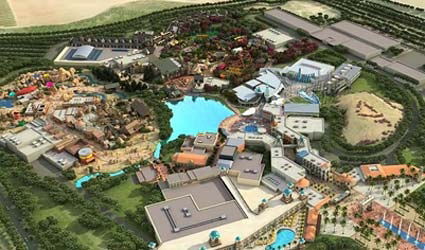 CONSTRUCTION of the Paramount Park will begin before the end of the year. That's according to the Mayor of Alhama de Murcia who insists there are no problems regarding the paperwork and granting of licenses.
Mayor Alfonso Fernando Ceron said: "We are serious about what we do, everything we do is fully transparent and the Paramount Park will be a reality." He was speaking in response to criticism from the opposition party about the development and the environmental impact.
He added that work did not begin in September as originally planned as the developer had been delayed in completing the new plans relating to the structure of the project and had asked for an extension on deadlines.