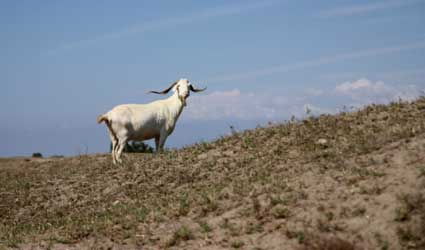 A MOUNTAIN goat almost caused a serious accident on the N340 after it was seen wandering around the road near to the Bayyana petrol station in Almeria City.
It was only thanks to the reactions and skills of a driver who took evasive action that there was no crash at the busy time of day.
The 112 emergency services received several calls from drivers travelling on the stretch of road.
Experts say that straying onto roads is quite common in these animals. In recent months, it seems that due to the lack of water in the mountains, the goats are coming down to look in other areas.