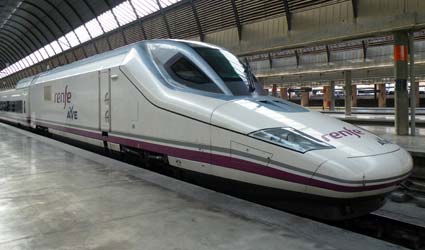 RABBITS are colonising the Valencia-Madrid AVE track in the Utiel-Requena area.
They are breeding unchecked because there is a hunting ban in the areas that adjoin the high speed line.  There is also plenty of food for them in this wine-growing district as they have apparently acquired a liking for vine leaves and grapes.
But as well as inviting the wrath of wine-producers, the rabbits are endangering the AVE line by hollowing out railway embankments and cuttings for burrows.
The line is already fenced off, but close-knit netting will be installed on an experimental basis to deter rabbits, a hopeful Environment department said.