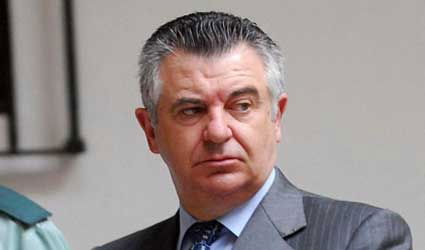 ELEVEN years in jail and a €240 MILLION fine has been handed out to the 'brain' behind Marbella's infamous Malaya case.
Malaga Provincial Court has sentenced Juan Antonio Roca, described as the mastermind behind the corruption case this morning (Friday).
Ex mayor Marisol Yagüe, was jailed for seven years and nine months and fined more than €2 million.
Another 83 defendants were also on trial in the huge case, including former right hand man of mayor Jesus Gil y Gil (now deceased), Peter Roman, who was jailed for four years and fined €2.5 million.
Montserrat Corulla, has been sentenced to four years and must pay €30 million for money laundering.
Roca built a corruption network that included politicians, lawyers, businessmen, banks and even a judge. It is possibly the biggest process of Spanish legal history, and it has delved into deep rooted corruption including illicit enrichment of those engaged in public activity through bribes.