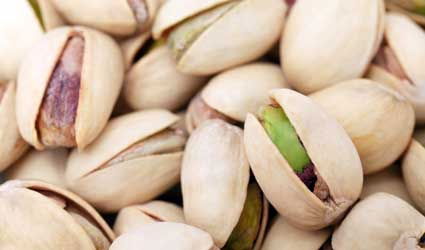 EATING nuts is good for the health, but of all nuts pistachios are probably the ones with more benefits.
A study carried out at the Rovira i VirgiliUniversity in Tarragona has revealed that pistachios help fight diabetes as they improve insulin resistance, a physiological condition in which cells fail to respond to the normal actions of insulin.
The unique nutritional composition of pistachios makes them especially relevant in the fight against diabetes as they are rich in fibre, beta-carotene (a pigment abundant in plants and fruits used to treat various diseases) and other anti-oxidant substances, said research author Monica Bullos.
This nut also helps keeping a healthy heart and preventing cardiovascular diseases thanks to its high content in healthy fats that help having cholesterol levels down, Bullos added.