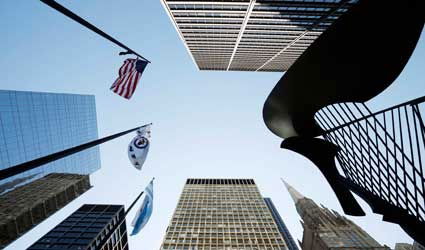 CHICAGO (Reuters) – A model for the cubist sculpture that Pablo Picasso gave to the city of Chicago could fetch as much as $35 million when it is sold at auction next month – a record for a sculpture by the artist, Christie's said on Wednesday.
Picasso never visited Chicago but he admired the city and donated a 50-foot-tall (15-meter) steel work, which was completed in 1967 and sits in the city's Daley Plaza.
Picasso made two scale models for the sculpture. He sent one to Chicago for the builders of the full-size work to work from, which is now on display at the city's Art Institute, and kept one.
The model kept by Picasso, which is being sold, belonged to his granddaughter, Marina Picasso, before going into the personal collection of art dealer Jan Krugier.
Sharon Kim, Christie's international director in Impressionist and Modern Art, said the pre-sale estimate was based on prices realized for comparable works by Picasso.
The highest price ever paid for a Picasso sculpture was $29.1 million for "Tete de Femme (Dora Maar) in 2007, according to Christie's.
The model being offered for sale, a 41-1/2 inch (104-cm) sheet-metal work, was put on display on Wednesday until Thursday at Christie's in Chicago ahead of a November 4-5 auction in New York.
Christie's decided to display it in Chicago to bring the three works together in the city.
Initially controversial, the statue has become a beloved icon in Chicago and its muscular metal weirdness an unofficial symbol of America's third-largest city.
When the Picasso was first unveiled in 1967, the response was chilly. According to Chicago newspaper columnist Mike Royko, a few people applauded but most were silent as they had been hoping for something pretty.
But Royko thought the statue captured the predatory spirit of Chicago, with its "cold, mean" eyes like the eyes of the city's gangsters, slum lords, and crooked cops.
Kim said Picasso revered Chicago in part because the Art Institute of Chicago was the first American institution to display his work. When the city tried to offer him $100,000 for the sculpture, he refused it.
The statue is now a magnet for tourists and small children who like to slide down the front. But people are still arguing over what it is – a woman, a horse or a giant insect?
"I think it's sort of like a monkey," said Lisa Reilly, 42, of Grayslake, a suburb of Chicago. "It's cool."
Other works owned by Krugier to be offered in the New York sale next month include works by artists Edward Hopper and Joan Miro.