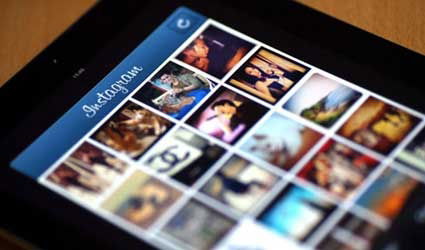 (Reuters) – The legions of people who use Instagram will start to see advertising in their photo sharing feed in the next couple of months.
The popular photo-based social network, snapped up by Facebook Inc, will roll out advertising in the United States in a bid to become a "sustainable business," Instagram said in a blog post on Thursday.
Instagram acknowledged the transition would be delicate since its 150 million users are not used to ads peppering photo streams of family and vacations, and might be alienated by the effort.
"Seeing photos and videos from brands you don't follow will be new, so we'll start slow," the blog post said.
"If you see an ad you don't like, you'll be able to hide it and provide feedback about what didn't feel right. We're relying on your input to help us continually improve the Instagram experience."
Instagram is the latest social media network to turn to advertising to capitalize on its millions of users. Advertisers are projected to spend close to $10 billion on social network ads worldwide this year, according to research firm eMarketer.
Worldwide spending on mobile advertising, which could fit nicely with Instagram since people use the app on the go, is forecast by eMarketer to reach $8.8 billion this year.
When Facebook acquired Instagram last year, it paid an eye-popping $1 billion in cash for the app-maker, which had scant revenue.
Facebook too has been ramping up its efforts to seize more ad dollars especially those earmarked for smartphones and other mobile devices.