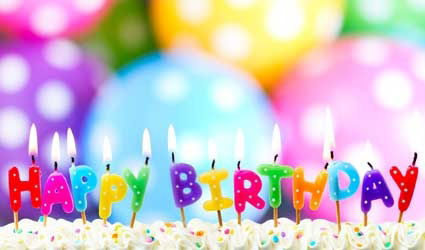 TWICE each year I face my ultimate trial by the two most discerning of customers.
Get it right and I can breathe a sigh of relief until the following year, get it wrong and my value both as a mother and event organiser plummet into an abyss of silent reprimand and disappointment.
Failure in the kids' birthday game is not an option.
Over the years, we've had Ariel, Cinderella, Pirates and magicians to entertain the jury of expectant kids; once in an emergency I even had to resort to putting on the Snow White costume myself when the bonafide version fell through.
The kids were highly sceptical and rightly pointed out that Snow White was not blond and she was supposed to be the fairest in the land.
When princesses no longer reigned supreme, mass-sleepovers replaced them, although I use the term 'sleep' in the loosest possible sense, since there was not much shut-eye for anyone involved.
The bar for kids' birthday parties these days is set so high, I think I was less stressed about my wedding.
So it came as a huge relief when my 10-year-old daughter said she did not want a birthday party this year. Instead she wanted to do something 'fun' with her family and her best friend. Once I'd finished doing cartwheels across the floor, I put my thinking cap on. How to create a special day that would stand out from others?
Fortunately, living in Mallorca, we are spoiled for choice and we ended up taking the little troupe to Marineland in Portals, where we spent the day seeing some impressive shows of sea lions, dolphins and parrots.
The veritable icing on the birthday cake was the added option of an 'encounter with dolphins', where you can spend some 40 minutes in the water with Sacha the dolphin learning how these mammals are trained and trying out some fish-incentivised tricks. Beaming little faces proved that I'd passed the test this year.
As a finale to the day, we then went to the nearby SavannahBeach restaurant, and while we were tucking into a feast of a barbecue the kids were entertained by the hugely popular waterslide that sits on the side of the restaurant. A perfect day, with no goody bags to pack, no party games to organise and no mess to clean up. 
One down and one to go, I am now hoping that her younger sister will also opt for a simplified celebration this year.
When did birthdays become so complicated? When I was in my single-digit years, a hastily concocted Victoria sponge cake and a sing-song was sufficient – at most a gathering of friends and a couple of party games. Maybe I am overcompensating – still I am a long way off the British couple who hit the headlines this summer by spending £70,000 on their twins' first birthday celebration. Now that really sets the stakes too high.